Company Mission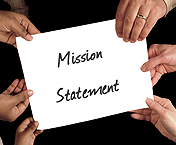 Fairview Outdoor's mission is to provide clients with creative and innovative solutions to their advertising needs as well as create additional advertising opportunities. By doing this it helps create and expand awareness our their brand, their message, and their organization as a whole.
We can help our clients reach this by:
Providing quality and effective advertising service at competitive and affordable rates.
Distributing business messages across various networks or advertising mediums. Improving outdoor advertising quality, appearance, safety and effectiveness.
Providing high level of service and remain true to Fairview Outdoor's core company values.
These values include:
Respect
Honesty
Cooperation
Teamwork
Responsibility
Results